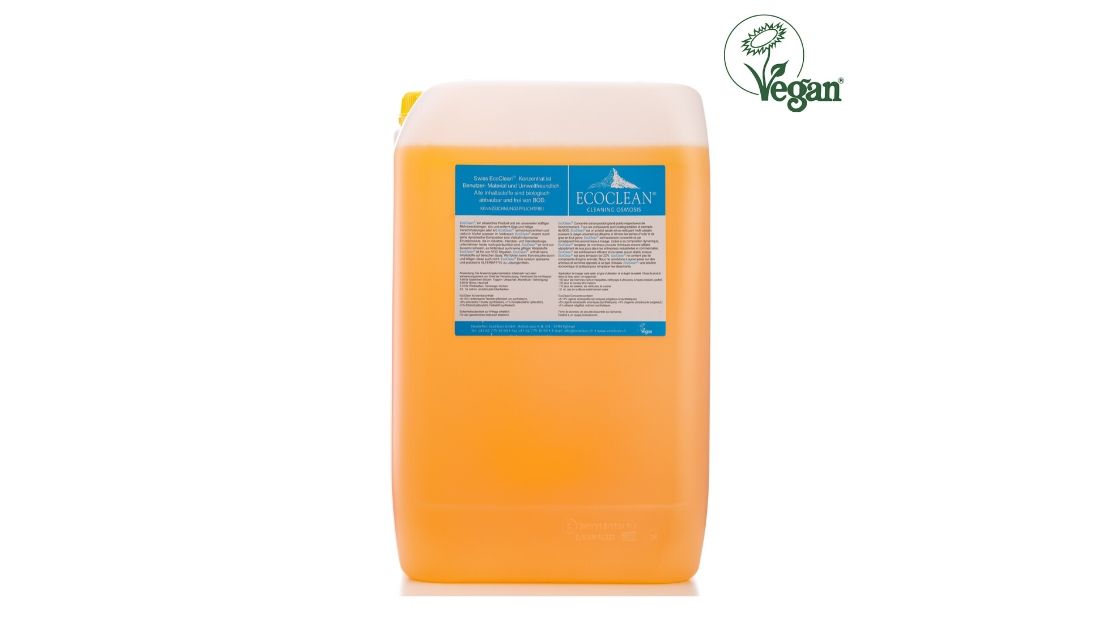 EcoClean Concentrate - Degreaser
Swiss EcoClean® is an alkaline product with excellent degreasing powers, making it the perfect solution to remove grease, oils, fats, carbon, resin, nicotine, mosquitoes, silicone-residues, vegetable and fruit juices, brake dust and much more.

- Swiss EcoClean® is highly concentrated making it very economical to use.

- One product to replace entire collections of chemicals commonly found in industry, commerce and service organisations.

Swiss EcoClean® is not only very user friendly but also extremely kind to materials and the environment.
-
- Swiss EcoClean® being a cleaner and more sophisticated solution, eliminates the waste and pollution of unnecessary duplicate, harmful non-complying and/or non-conforming chemicals.

- Swiss EcoClean® not only gets the job done but also does it in a way that leaves no toxic waste to dispose of afterwards, no damage to materials, creating SOLVENT SUBSTITUTION thereby saving lots of money and discomfort.

- Swiss EcoClean® has, for the last 20 years, successfully replaced harsh chemical and solvent solutions thereby reducing HAZARDOUS SOURCES.

- These are the facts that make Swiss EcoClean® a SUSTAINABLE CLEANING ALTERNATIVE for any person or organisation.