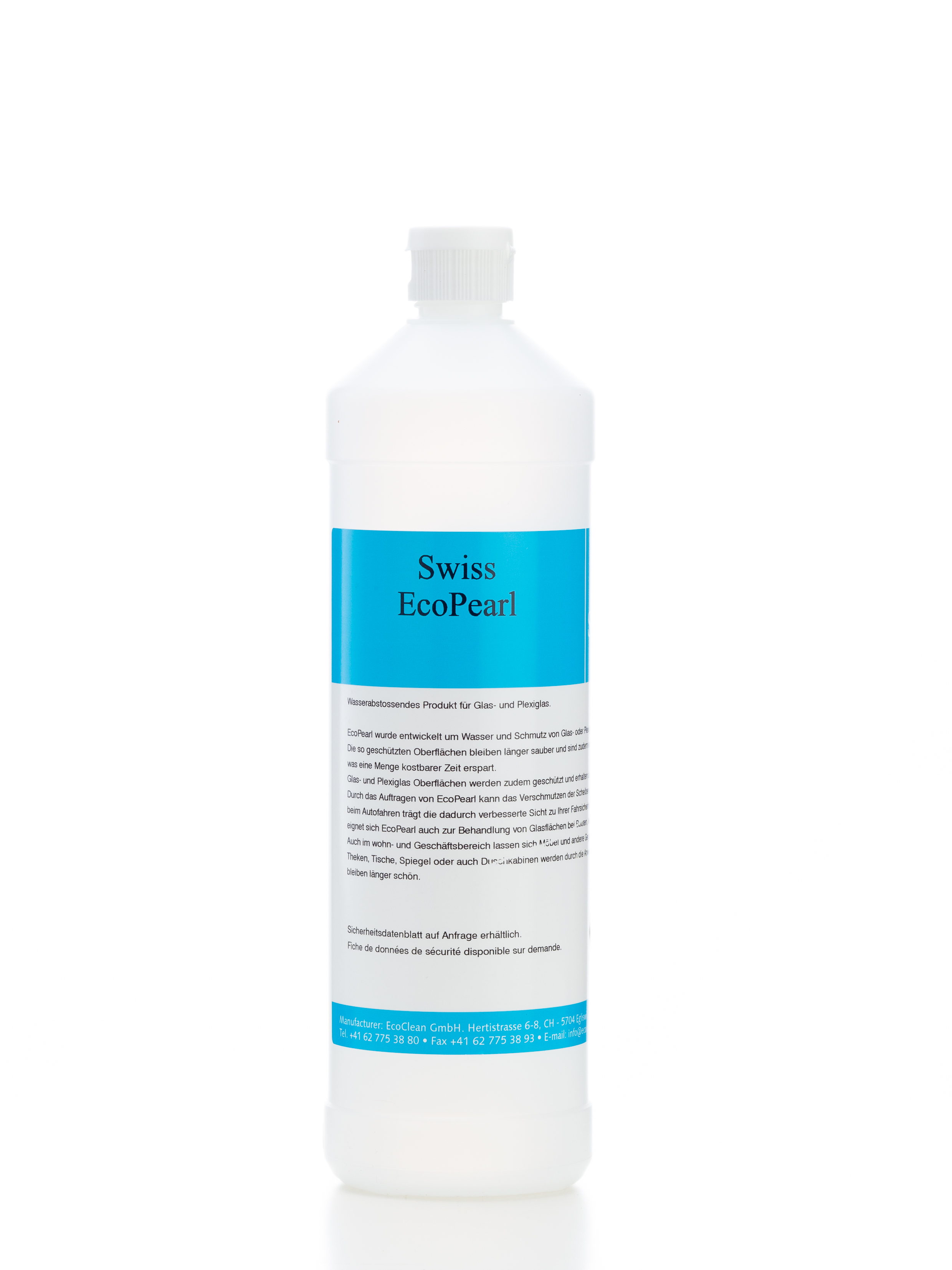 EcoPearl
EcoPearl was developed to reject dirt from Glass or Plexiglass surfaces.
Surfaces so protected remain clean for longer and are easier to clean as well, saving a lot of precious time, as well as keeping their natural beauty for longer.
The application of EcoPearl reduces condensation as well as contamination of windows drastically, especially on car windscreens where improved visibility contributes greatly to your safety. Besides vehicles, EcoPearl is also suitable for use on glass surfaces of boats, motorbikes and aeroplanes.
EcoPearl can also be used to protect furniture and other objects in the home or office. Bar counters, tables, mirrors as well as showerglass can benefit and keep their good looks for longer.